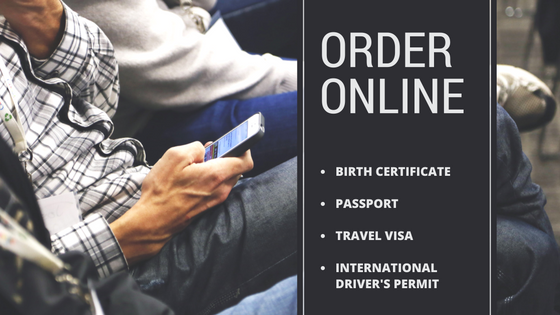 Get a Certified Copy of Your U.S. Birth Certificate
We can process requests for any state in the United States. Choose the state you were born in and learn the requirements. Then fill out the order form online and you'll receive your birth certificate copy in the mail.
How Does the Process Work?
The process to obtain a certified copy of your birth certificate is simple. Just fill out our order form and upload a copy of your state-issued identification. You can also print and fax the form to us for processing. You can receive your certified certificate of birth in as little as 2-3 working days. Begin by choosing the State you were born in here.
Passport Services
We process passport applications and renewals for adults and children. 24-hour service is our specialty. Tap for more information.
Travel Visa Services
Many countries require that U.S. citizens present a travel visa upon entry. Outsource the task to us and we'll process the paperwork for you! Tap for more information.
International Driver's License
Rent a vehicle and enjoy your time overseas on your own schedule. No driving test required. Fast turnaround. Tap for more information.
Document Translation
We can translate your documents, to or from any language. Tap for more information.